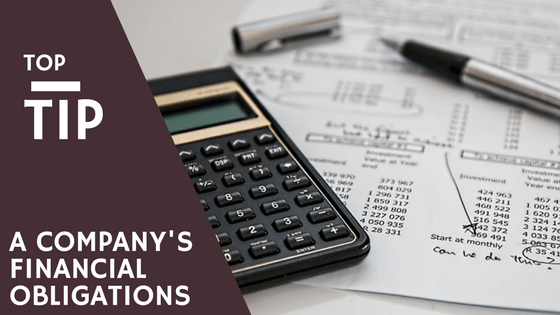 One major aspect that all businesses should have, no matter how big or small, is a system to track their finances. If you offer a service rather than sell a product it is still worthwhile to track all the finances associated: Income wage, marketing expenses, and any transport costs associated. It gives the opportunity to really see how financially better off you are working for yourself rather than being the employee in a company. The simplest format is through an excel spreadsheet, a handful of columns to list what is coming in and going out, a basic sum to work out the difference and you can quickly see what you are pocketing each week.
There are many free resources online to help you determine how to categorise your expenses and incomes, these balance sheets also help you fill in your self-assessment forms at the end of the financial year. Keeping track of all your finances allows you to see if there is any outstanding payments due or a better deal on something you purchase for the business. If you need a little more than that then its best to do your research first before paying out an overly large amount of money for something you may only use half the features of. Accountants can also help but be careful of an extra charges you may face for simple things like sorting receipts and invoices out. The HMRC provide many links to Payroll systems that are synced so you never have to worry about staying on top of the current rates and tax levels when dealing with employee wages. HMRC require you to keep track of the following for limited companies, it is good practise however to keep track of these even if you're self-employed:
All money received and spent by the company
Details of assets owned by the company
Debts the company owes or is owed
Stock the company owns at the end of the financial year
The stock takings you used to work out the stock figure
All goods bought and sold.
Who you bought and sold them to and from (unless you run a retail business)
Spent by the company, eg receipts, petty cash books, orders and delivery notes
Any financial paperwork received by the company, eg invoices, contracts, sales books and till rolls.
Any other relevant documents, eg bank statements and correspondence.
They also require them to be kept for 6 years up from the end of the last company financial year they relate to unless the documents cover more than one accounting period or is a debt owed for more than 6 years. You can be fined up to £3000 if you do not keep accounting records. If you do not have time to organise through your finances, categorise your receipts and chasing up invoices yet cannot afford a full time accounts team then get in touch today. RedRite can help organise your finance tracking so you don't have to and your accountant doesn't charge you above and beyond your current arrangement.