Hi, I am Shari.
I am on a mission to support business owners improve their digital footprint, improve their skill set and reduce their daily task lists
Many years ago I started my career as an office junior, handling all those little jobs no one really wanted to do. Slightly above the role of coffee girl, but not quite a departmental member of staff. Yet it fed my need to support a growing business and got me on the career ladder. Fast forward to 2012, 3 children later and some life changes I found myself stuck in a rut, still helping others in their business but not on the level I wanted to.
My passion was, and still is, to help people grow their business so I decided to go full steam ahead and turn that passion in to a business. Using skills I collected throughout my career and personal development I started RedRite and have never looked back. The fulfilment I get when a client finds themselves reclaiming their freedom, while their business grows, is an amazing reward for doing what I do.
Do you find yourself struggling to complete your to do lists, and get those soul sucking tasks completed?
Technology leave you scratching your head and threatening to throw the laptop out the window?
Does email marketing, websites or even blogging boggle your mind?
Then keep reading!
Good question!
I understand that business owners must wear many hats, yet the reality is it's not always possible, and it can be time consuming trying to learn new hats. That is where I come in, I help take management of those hats you do not have time for, or the knowledge of. I learn the vision of your business and your goals, then do all that I can to assist you in achieving them.
I would love to sit and chat with you over coffee about where you want your business to go, and how I can help make that dream a reality. Have a look at my services, and pop me a message across to organise that (virtual) coffee

Other than your must have right-hand woman?
I am a single mum to 3 beautiful children. They, alongside my passion to support others, are the reason for me becoming an entrepreneur. I wanted to show them they didn't have to be part of the autonomous corporate career path, that they could find their own way and still be successful. I am also a lover of education. I have my university degree and continuously take on additional certificates and diplomas, alongside workshops to improve my skill set and knowledge.
I have a degree in  BA Honors Business Management and Accountancy, hold several diplomas and certificates in marketing, data and social media. My skill set has increased to include website designs, tech support in a number of different tools on top of the general admin skills I start my career with. All while continuously aiding my clients with their own businesses.
Did you mention books? They, along with chocolate are a weakness of mine and when I need to decompress I can usually be found tucked up reading with a cuppa, some chocolate and a good book – or out for a long country walk.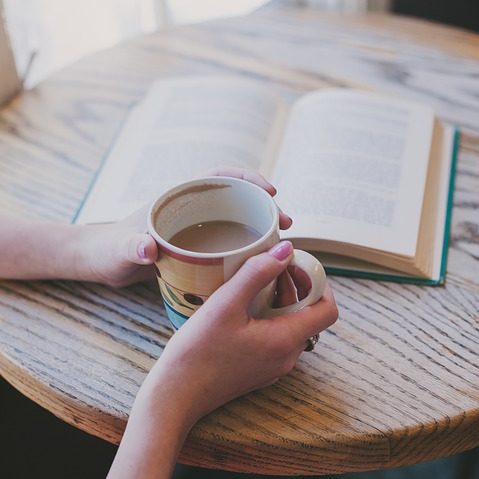 I promise, no matter how big your business, that I will passionately support you with all that I can. I will listen to your goals and help you create a plan to achieve them, even if it is just assisting in a small job – Each great movement starts with a little step.
Because behind every successful business is a team of people who made it possible, and I want on your team!