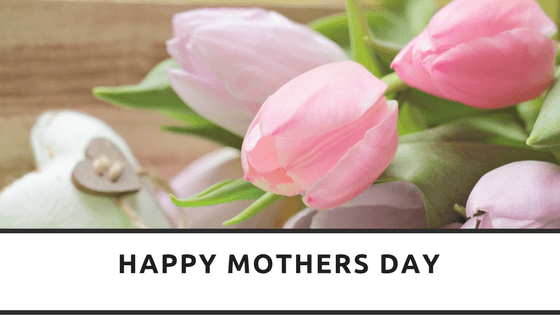 The 4th Sunday in Lent is a day in which we all focus on our Mother's and thank them for their love and support in life.
Originally though Mother's Day was a day in which people returned to their Mother Church, usually a large local church or the nearest cathedral. In the sixteenth century domestic servants were given the day off in order to attend the service with their families and young ones 'in service' were given the day off to visit their families also. The day was originally known as gone a-mothering. It slowly evolved in to the tradition of giving gifts to mothers.
However the custom slowly started to lapse within Ireland and continental Europe, until 1921 when Constance Penswick-Smith inspired by Anna Jarvis, who had started the Mothering Sunday movement in the United States, wrote a book requesting the revival of the festival. The Mothering Sunday traditions where celebrated by the visiting servicemen from the United States and those traditions were combined with the traditions of the Church of England and Ireland. As the wider Catholic and secular society began to celebrate Mothering Sunday more the Merchants caught on and saw a business opportunity, by the 1950s it was promoted and celebrated across all the UK.
There was once a cake made specifically for Mothering Sunday in England known as 'Mothering Buns', these were sweet buns topped with pink or white icing and multi-coloured sprinkles.
Today Mother's Day is seen mostly as a commercial holiday celebrating all Mothers and all they have done for us, with cards, presents, flowers and chocolates generally given. Many restaurants hold special set meal events for families to partake of as well as many businesses offering specials and deals on certain products aimed at Mothers.
With this in mind I would like to say something about my Mum and all she has done for me.
Life at times isn't easy and if it wasn't for her hand holding mine, her strength holding me up, and her kicking my butt when needed I wouldn't be the woman, or even the Mother I am today. Through thick and thin I know I can always turn to my Mum and receive the truth along with a healthy dose of love. She has taught me when to use a strict hand and how sometimes a gentle touch can make a huge difference. She has taught me how to be strong not only in myself but for my kids too, how to guide them without taking over and how to support them in the best way possible. Not just the emotional stuff but the practical stuff as well, she has shown me how to make each penny spent count, how you don't need millions to be rich. She has directed me when I needed logic in my life to make a decision even when my heart is breaking. I love my Mum to pieces and can't image who I would be if it wasn't for her, she isn't just a Mum, she is a Grandma to my kids, Best friend to all and a steady rock in a turbulent world. I only wish in 20 years from now my kids can turn around and say the same thing about me, be proud of who my Mum has taught me to be and take all the lessons I have learnt to become great people within themselves.
Happy Mother's Day Mum