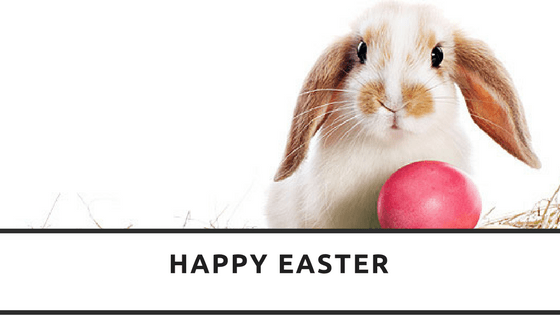 It's that weekend again when we consume far too much chocolate, hot cross buns and Crème Eggs all in the name of religion. Easter Sunday is just one day in what the church calls the Easter season, which actually begins on Shrove Tuesday. It consists of 40 days of Lent which represents the days Jesus spent in the wilderness before starting his ministry and avoiding temptations of Satan in the process. The final week of Lent is known as Holy Week and includes Maundy Thursday, Good Friday and Holy Saturday. Easter Sunday itself is followed by a 50 day period called Eastertide and celebrates Jesus' ascension into Heaven.
Easter its self however, unlike other religious holidays, is not assigned to a set date every year, it is instead celebrated on the first Sunday following the Full moon after the Vernal Equinox on March 21st, allowing Easter to land on any day between March 22nd and April 25th. Orthodox Christians use the Julian calendar to calculate their religious events so generally celebrate Easter a week or two after Western churches who fallow the Gregorian calendar.
Its name in itself has unknown origins, speculations relate to its derivation from Eostre, a Teutonic goddess of spring and fertility, from the Latin term Hebdomada alba or white week in relation to Easter week and the white clothing donned by people baptized during this time. A translation error later appeared with the term appearing as Esostarum in Old High German which eventually became Easter in English. In French it is Paques and Spanish it is Pascua which derive from the Greek and Latin Pascha or Pasch for Passover, the event in which brought Jesus to Jerusalem immediately before his crucifixion and resurrection. Pascha eventually came to mean Easter.
In Countries where Christianity is the celebrated religion and 12 US states Good Friday, Easter Sunday and Easter Monday are all public or bank holidays when many businesses including restaurants and supermarkets are closed, although this is usually only on the Sunday. In Denmark, Iceland and Norway Maundy Thursday is also a public holiday, where most workers are given the day off work or only work a half day.
Easter Traditions.
These days Easter is celebrated with the giving of Easter Eggs which is believed to be created by the early Christian community of Mesopotamia, who stained eggs red in memory of Jesus' blood bled at his crucifixion. In Slavic countries eggs are also used as a popular symbol of new life. The eggs where also used to represent the empty tomb, originally chicken eggs were used but now are replaced with chocolate or plastic eggs filled with candy.
Many activities and traditions on Easter Sunday includes Egg Hunts, egg decorating and the creation of Easter baskets. These activities are celebrated by both those that believe in the religious aspects and non-religious believers. Easter Sunday Mass is observed in the morning followed by a Sunday Roast usually of Lamb or Ham including breads such as Simnel cake, nut bread Potica or Hot cross buns, although the buns are usually associated with Good Friday.
One unusual Easter tradition is that of whipping carried out on the morning of Easter Monday in the Czech Republic. In the morning men whip women with a special handmade whip known as a Pomlazka, eight, twelve or twenty four willow rods usually from half a meter to two meters long and decorated with colourful ribbons at the end. Although the spanking is not intended to cause suffering it can occasionally hurt. This is carried out in accordance with a legend that states women should be spanked with a whip in order to keep their health, beauty and fertility during the whole next year. It is also believed to be a way for men to show their interest in a woman and many women offer up coloured eggs and invites the men in to eat and drink as a sign of her thanks. Although it is fair in love and war as women can get their revenge later in the day by throwing a cold bucket of water over the man.
Florence, Italy, lights a Holy Fire from stone shards from the Holy Sepulchre, this is then used to ignite a rocket in the form of a dove representing peace and the Holy Spirit, this rocket then ignites a cart filled with fireworks in the small square before the Cathedral.
Norway celebrates Easter by vacationing in mountain cabins, skiing and painting eggs but also by reading or watching murder mysteries. Major television channels run crime and detective stories, magazines print stories where the reader can try to figure out the villain, and new detective novels are scheduled for publishing before Easter. There is also a short mystery story printed on the side of milk cartons for the weeks surrounding Easer, businesses and stores close for five days straight with the exception of grocery stores apart from Holy Saturday.
Finland and Sweden traditions include children dressed as witches and going door to door collecting candy in thanks for decorated pussy willows, this is a mix of an old orthodox tradition and the Swedish Easter witch tradition.
Cyprus, like a few other countries lights fires although in Cyprus a small doll representing Judas Iscariot is burnt.
Whichever traditions you choose to follow we would love to wish all our Readers a very Happy Easter and a Joyous spring time.