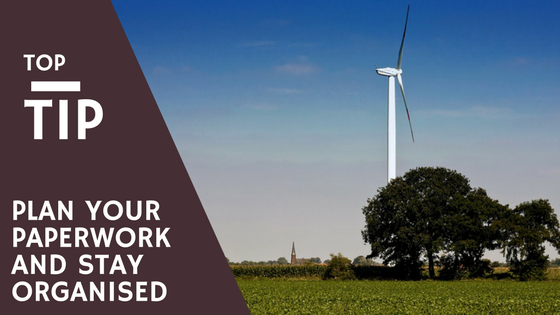 Making a difference to the environment is easier than you think for SME Businesses.
A lot of stories in the news are regarding large corporations and their environmental and ethical impact but what about small businesses and their impact? As a small business the difference you can make to the environment is limited but there are ways in which some businesses are making a difference. One such way is taking the office outside, in London there is the TreexOffice who rent out work stations in a treehouse and then invest the money back in to Hackney's parks and green spaces. Similarly a retired federal prosecutor John Lenoir now uses his yacht as his office for civil right cases trail prep, video conferencing with other lawyers while sailing the blue seas.
If you run a café, small restaurant or similar food providing business where at the end of the working week you have supplies left over then why not get in touch with a local charity. See if the food can be donated to families who may be struggling and would appreciate some extra support. 1 in 6 parents go without food so their children can have a meal, even getting a few close to due date sandwiches could make a big difference, Oxfam are currently working to improve their lives through the Fare Share who work with retailers to provide surplus supplies and redistributes around the country to those that need it.
Another way in which a small business can help the environment is by recycling, even the materials in which your supplies are delivered as some suppliers take back the packaging to reuse. Make sure every item that can be recycled is separated from non-recyclables and if you can maybe even re-use it yourself. We have done such that and re-used sauce jars to create beautiful vases filled with silk flowers after painting them, a lovely idea if you own a restaurant or café.
If you use gadgets in your business and they break, do not just throw them in the bin dispose of them at electronic recycling points and reduce the space taken up in landfills. It also helps reduce the amount of toxic chemicals such as lead and mercury from being released into the environment. Using environmentally friendly lightbulbs is also a way in saving the amount of waste you have, not only do they cut back on the electricity bills but they also last longer so you are throwing bulbs out less often. Check with your local recycling centre as to what electronic devices they will accept and with your equipment suppliers as to what they will recycle.
These may seem like silly little things yet can make the world of difference, all those things such as turning taps off and electronics off in the home can be applied in the office as well. Something as simple as stopping one drip per second can save 10,000 litres per year!!
So wear an extra jumper in October, do a good deed and donate a little food to charity and save your company money while helping the environment 🙂