All businesses have in some description general administration that needs handling day to day in order for the business to operate, yet is the number one task all business owners dislike doing. Tasks such as creating client files, research, data entry and even filing receipts, they are all necessary nuisance tasks.
My General Administration services help handle these tasks while you focus on everything else necessary to successfully run your business.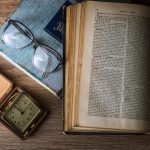 Research
Competitor analysis, new suppliers, or information on topics that relevant to your business all require some form of research. All research is provided in a clear to understand report with links to the information sources, and if required profiles of products/services/companies/individuals.
Research can be for digital information, or a physical product, using a variety of search functions and connections to locate all that you need.
Data Entry
The one task no one has time for. Using researched information, or a current database my data entry service can compile data in anyway you require, update it and remove entries that are no longer relevant based upon a selection of criteria agreed upon.
Previous examples of such work are updating of mailing lists and client files, business card to excel data entry, and sporting event data entry.
Organisation
Running a business is a messy job, and it can be easy to lose information, get files mixed up and have important details just disappear. Your computer files can be like searching through a maze, and half of the stuff is a mystery to you. My organisation service helps organise your files so you can easily locate what you need, identify all the necessary files, and never lose anything again. Setting up processes to streamline your business can help save you time, and in some places money, this is why I offer suggestions (and can implement them) on applications to assist with your processes. Every few minutes saved through having an organised business can been more minutes of freedom, or to focus on building your business further.
Beyond just the files on your PC or cloud account, I can help you organise your inbox, to reduce the level of spam and sales emails clogging your inbox, as well as set up labelling system so you know which emails to spend time on, and which to leave till you have more time.
Email Management
It can feel like you're constantly checking your emails, afraid to miss out on an enquiry, or details for a project that you may need – and in the process waste time from actually working on current projects. Twice a day Monday to Friday I log in to your email accounts, identify urgent emails and tag them, organise spam and sales emails and send emails on your behalf.
Where needed I can work with you to create a crib sheet of generic answers, including product/service information that can be emailed out to enquirers or just generic 'We will get back to you in xxx hours' emails so that you never miss an email again. You will only then need to check your emails when an urgency is brought to your attention from myself, giving you breathing space and time to focus on your projects.