Being found online is important in this digital age, and having a website is the best way to do it. Using social media is fantastic, but you are relying on someone else to host your content and manage who it gets seen by. With a website you are in charge of the content, whether it is available or not, and it is your own efforts that gets it seen by others.
My website management services help you get a basic yet informative website up and running, through to making sure your SEO is where it needs to be to be seen in search engines.
WordPress Website Creation
A functioning website needs to be responsive to screen sizes (mobile, PC and Tablet), the content needs to be easy to read, while the whole website is easy to navigate throughout. It is your own personal platform to show off your brand and what it is you offer. My website creation service offers you a basic (3-6 page) optimised website with all the necessary pages – Home, About, Services/products, Blog and Contact. (Premium pages available – contact for details)
Each page will be filled with all the important details and keywords relating to your business as well as plugins to help it function the way you want it to. Once created all the logins and files become yours, and I spend an hour teaching you how to make simple changes, as well as upload more content. If you need a little more support my monthly maintenance package would be perfect. As part of this package I include assistance in getting your Google My Business directory entry complete.
Find Out More Here
Monthly Website Maintenance
Once your website is live it needs caring for every month. With this package you get:
Your plugins and content is updated including uploading pre-written blog posts
Any coding issues are resolved and settings are checked to assure that your website is performing as it should
Your Google My business settings are up to date (including any holiday closing periods you have booked to take).
If you choose to add an additional pages to your website it can be done as part of this package, without additional fees (Fees will apply for premium pages – contact for details).
Prices from £25 per month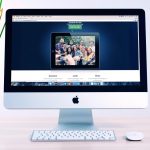 Website Copy and Blogs
The more you have written per page, the bigger chance of getting those key words in and of search engines finding a reason to rank you higher than your competitors. Therefore, your website copy needs to be informative without being a sales pitch. It needs to let potential clients know what you can offer them and give them a reason to choose you over everyone else. One of the most important collection of words you may possibly need in business, yet one of the hardest to right. I get to know you, your business, and your audience, to help create content that attracts, entices and encourages them to get in touch with you above your competitors. The words will be written in a tone to suit your business, and you personally, so that your audience is engaging with your words from the beginning – even if you didn't actually write them.
One big SEO tool for websites is having fresh regular content yet many businesses struggle to find the content. My Blogging service helps create industry relevant content for you to be posted on a regular basis. From news based articles to educational evergreen topics. I help you give readers a reason to keep coming back to your website. Blogs can be added to email campaigns, sending them directly to your subscribers ahead of the search engines advertising the content. All website copy and blogs are put through up to date SEO tools to provide you with the content that will work for your business and be loved by search engines.
Prices from £40
SEO Web Audit
Search engines are changing their algorithms often and it can be difficult to keep up with them. My website audit runs your website through several SEO checks, to assure that the basic SEO tools are being utilised. I will then provide suggestions easily made to improve your SEO score. Basic things such as image tags, meta descriptions and keyword consistency throughout your website. Sitemaps and mobile responsiveness are all important aspects you can easily update to make a difference on your website ranking.
To learn more about the main points of SEO for 2019 check out this blog from MOZ. It highlights allowing robots to crawl your pages, responsive mobile design, video transcriptions and unique high quality content. All points that are checked in my Website Audits.
Fixed Price: £40