Using technology is not something that can be avoided in business these days, with many tools needed found online. Even the government is backing this progression by turning as many business operations as possible digital.
This is where my Tech Support Services can help. I have experience with a number of digital business tools, saving you time and money going out to learn then yourself. From keeping your website updated and secure to providing 1st line support for your end clients, no job is too digital for me to handle.
Remote Digital Tech Support
Technology can be confusing to most, and sometimes a quick Google search can provide even more conflicting information on how to resolve an issue. It can be far easier to be able to send a quick email and know that someone else is handling the issue – so send me an email! I happen to be one of those geeky people who love technology and have a skill to explain it in a way others can understand while I fix it.
Do you run a membership, a contributor community, or sell a tech service and have users emailing you with queries or problems and struggling to keep on top of it? Know that your clients are being handled with care and all their issues resolved with minimal impact on you with my tech support service.
Packages start from £250pm
Monthly Website Maintenance
Once your website is live it needs caring for every month. With this package you get:
Your plugins and content is updated including uploading pre-written blog posts
Any coding issues are resolved and settings are checked to assure that your website is performing as it should
Your Google My business settings are up to date (including any holiday closing periods you have booked to take).
If you choose to add an additional pages to your website it can be done as part of this package, without additional fees (Fees will apply for premium pages – contact for details).
Prices from £30 per month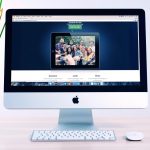 WordPress Website Creation
A functioning website needs to be responsive to screen sizes (mobile, PC and Tablet), the content needs to be easy to read, while the whole website is easy to navigate throughout. It is your own personal platform to show off your brand and what it is you offer. My website creation service offers you a basic (3-6 page) optimised website with all the necessary pages – Home, About, Services/products, Blog and Contact. (Premium pages available – contact for details)
Each page will be filled with all the important details and keywords relating to your business as well as plugins to help it function the way you want it to. Once created all the logins and files become yours, and I spend an hour teaching you how to make simple changes, as well as upload more content. If you need a little more support my monthly maintenance package would be perfect. As part of this package I include assistance in getting your Google My Business directory entry complete.
Find Out More Here